Welcome to the AML17 Trial Website
Registered Trial Centre staff can now
log in to the Online Trial system
. This Clinical Trial software is a unique secure interface for patient data entry and drug randomisation.
News & Information
Limited reopening of APL randomisation
We are happy to announce that the APL randomisation has been reopened in a restricted number of centres; owing to stock availability from Cephalon/TEVA we are unfortunately not able to open the randomisation in all centres. Centres who already have a supply of Arsenic Trioxide, or who have been notified by the Trials Office that they are able to reopen the randomisation will be able to recommence recruitment once the Principal Investigator, Pharmacist and Rsearch Nurse have all attended a brief Webex initiation. For further details of initiations, to inform us that you have stock on site, or for the centres nearest you who are currently open, please contact the Trials Office.
All other patients, and all other randomisations remain unaffected. All centres will be required to attend a brief Webex trial refresher; for further details please contact the trials office.
Version 7 of protocol now available
Following recruitment to target of the induction Mylotarg randomisation, we have introduced a new protocol. In induction, it is evaluating DA chemotherapy with daunorubicin given at one of two doses (90mg vs 60mg) in Course 1. The amendment also includes an opportunity to evaluate Arsenic levels in patients with APL, and a changed starting dose of Everolimus (from 10mg to 5mg initially, with possible dose escalation). Patients with Core Binding Factor Leukaemia, who satisfy the relevant liver function eligibility criteria, are eligible to receive Mylotarg at 3mg/m2 in Course 2 – please contact the HCTU (029 2074 6413) to arrange for drug to be shipped. Additionally, non-CBF patients with less than a 50% reduction in blasts following course 1 are now reclassified as high risk and can enter that randomisation irrespective of risk score, assuming that they are not already in the FLT-3 inhibition randomisation. Documentation was sent to sites in August/September 2011 to allow the amendment to be passed by R&D Offices.
Please note that entry into Version 5 of the protocol is no longer possible.
Sites who have approved Version 7 of the protocol will be notified by email once their approval has been processed by the Trials Office. If you have not received this notification, or require further assistance in processing the new amendment please contact the Trial Office (029 2068 7464).
Clofarabine For "Off Protocol" Patients.

Patients in AML17 who are refractory to 2 courses of induction therapy, or who relapse (having not already entered the high risk randomisation) are eligible for the high risk randomisation within AML17.
For relapsed or refractory patients who have been in an NCRI AML Trial but are not entering the AML17 high risk arm, there is the option to treat with schedules including Clofarabine at a discounted price.
Older patients who have previously been treated in AML14 or AML16, and who have relapsed, can also access Clofarabine.
If investigators wish to pursue this option please use the following form to initiate a discounted supply, and/or contact one of the regional representatives listed:
Midlands/Northwest:
Patrick Barry - Patrick.Barry@genzyme.com
South including London:
Lynda Doyle -Lynda.doyle@genzyme.com and
Dr Sunil Navani - sunil.navani@genzyme.com
Scotland/North east:
Patricia McElkenny - Patricia.McElkenny@genzyme.com
Trial Summary (Version 7)
Through the use of a risk based approach AML17 will evaluate several relevant therapeutic questions in acute myeloid leukaemia (AML) as defined by WHO, and high risk Myelodysplastic Syndrome. The trial is open to all patients aged 18 to 60 years, and also to patients aged 60 years or over for whom intensive therapy is considered appropriate. At least 2800 patients will be recruited. For patients who do not have the Acute Promyelocytic Leukaemia (APL) subtype, an induction randomisation will compare DA chemotherapy with daunorubicin given at one of two doses (90mg vs 60mg) in course 1 of induction. Consolidation will compare one course with two courses of high dose Ara-C treatment.
After course 1 of treatment, patients will be segregated based on their molecular-genetic characteristics, and a validated risk score. Patients who have a FLT3 mutation will be randomised to receive, or not, the FLT3 inhibitor CEP-701 after each subsequent chemotherapy course. Patients not in this randomisation who are at high risk of relapse based on the AML Risk Score, or who have less than a 50% reduction in blasts following course 1, will be eligible for an allogeneic stem cell transplant if a donor is available, and/or enter a study of a novel combination. These patients will be randomised between FLAG-Ida (standard arm) vs Daunorubicin/Clofarabine with the aim of maximising the number of patients receiving an allogeneic transplant.
Patients who have Core Binding Factor (CBF) i.e. favourable risk disease leukaemia will be randomised only to the 3 versus 4 comparison. They are also eligible to receive Mylotarg with Course 2 of chemotherapy subject to fulfilling hepatic criteria. The rest of the patients will be randomised to receive, or not, up to twelve treatments with the mTOR inhibitor, Everolimus in combination with chemotherapy.
For patients with APL, the Italian AIDA anthracycline plus ATRA based chemotherapy approach will be compared with the chemotherapy-free combination of ATRA plus Arsenic Trioxide.
At diagnosis, material will be sent to reference labs for molecular and immunophenotypic characterisation and the identification of markers of minimal residual disease (MRD) detection. The predictive value of these markers will be validated in the early part of the trial, and the clinical impact of this information will be tested in a randomised fashion in a later patient cohort.
Website and Clinical Trial Online Software is created by:
Click & Fix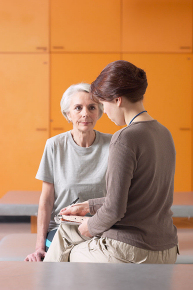 AML17 is sponsored by Cardiff University School of Medicine.
Quick Links
AML17 Advice on Gemtuzumab Ozogamicin (Mylotarg) (PDF)
Clinical Trial Login (Training Version)

Randomisation Availability
APL:
Adults Non-APL:
DA90 v DA60 Open
FLT-3 Inhibition Open
High Risk Open
m-TOR Inhibition Open
3 vs 4 courses Open
Children:
DA90 v DA60 Open
FLT-3 Inhibition Open
Please note the Mylotarg randomisation is now closed.
Congratulations...
... to Blackpool Victoria Hospital NHS Foundation Trust, who have randomised the first patient on the AML17 Clinical Trial online system. A list of all open Trial Centres are now available.
Trial staff can also log in to the AML-17 Online Trial Training Version
AML17 has been given approval by Wales MREC. Centres should either have received or will shortly received materials to allow them to get the trial approved at their own centres. Copies of useful documentation are in the downloads section of the website.
For more information about the trial, please contact the Trials Office in Cardiff on 029 2068 7464.